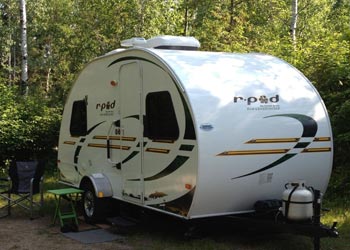 What is Essential
As we come down to the last few days of summer, I hope you have been able to enjoy some summer energy in a way that's been meaningful and nourishing for you. Camping is a summer activity that replenishes my body, mind and spirit and I was fortunate to have a two-week camping vacation this summer.

We graduated from tenting to a trailer a few years ago and to call our trailer small is an understatement! There might be 20 square feet of floor space inside but it has everything we need. Because there is no extra space, we have to be very discerning about what we take with us on our camping trips.

What I noticed during our two weeks is that I didn't feel like I was missing anything. I had my Sweetie, my bathing suit, friends and a substantial supply of chocolate and marshmallows (clearly smores are essential for me)!

Now I realize that being on holiday is different than being at work, caring for family, contributing to community, etc. and yet it got me thinking about what I really need. If I can be happy with what I had in those two weeks, do I really need everything, everybody, every belief that is jammed into my life when I'm not on vacation?

What could you live without right now? Negativity? Being overworked? Speaking harshly to yourself? Business attire? Sourdough bread? Take a minute now to make your own list ….

What is precious to you that you would take with you on your journey no matter where you went? Your child? A comfy sweater? Your independence? Your connection to community? Your belief in racial justice? Take a moment now to make your own list….

As we move into the fall season next week, we are reminded to choose what is essential and what needs to be left behind. Fall is the season for distilling down to our core and letting go of anything that does not make our journey lighter and more purposeful. During the autumn retreat that I am hosting, we will be doing just that – getting clear about what is precious to us and what needs to be left behind.

What is essential? What do you need for the journey ahead?